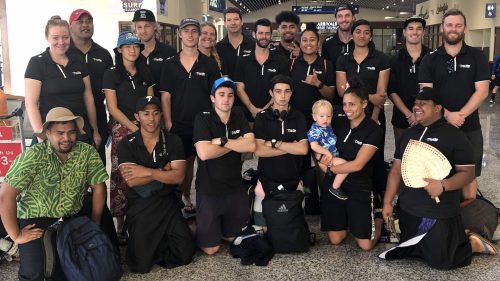 Solomon Islands
The Pacific Games (the unofficial Olympics of the Pacific taking place every 4 years) in 2023 is taking place in the beautiful Solomon Islands. There will be over 5000 athletes from around 24 countries, all competing for their countries and open to know, celebrate and honour God with their talents. Athletes in Action is sending a team to support and serve the athletes in their sport and encourage them in their faith journeys.
Athletes in Action projects are a great way to practically learn to share your faith, serve athletes from all walks of life, be part of a passionate enthusiastic team and discover amazing parts of the Pacific. It will be an awesome time of equipping, faith-stretching and fun. Step out in faith and watch God use you in incredible ways.
For more Information please email either Jason Mee (Jason.Mee@athletesinaction.org.nz) or Kevin Wood (Kevin.Wood@athletesinaction.org.nz).


Date: 16th Nov – 1st Dec 2023
Location: Honiara, Solomon Islands
Cost: $3300 – $3500 including flights, accommodation and food
(support-raising training provided)
Contact Us


Email: staff@athletesinaction.org.nz
Facebook: athletesinactionnz
Instagram: aia_nz